To find the other Timed Quest Click ⇛ ⇛ Sweets to the Sweet Quest Set
---
Hints and Tips
Part 1
For item 2, collecting on a currently running spell will complete it.
Part 2
The Candy bushes yield Taffy in 15 min. This can be sold in your market for 1 marzipan for each taffy instead of coins.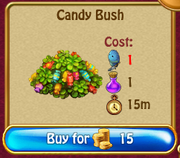 Part 3
Sell 3 pieces of Taffy at a FRIEND's market. This yields 3 marzipan for each taffy!
All resources drop bouquets (yes, rocks too)
Part 4
A second quest line starts here: Sweets to the Sweet Quest Set
Part 5
Craft the Valentine's in the lab. The recipe is found on the last page.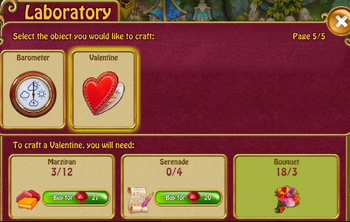 Part 6
For saving Marzipan, sell candies at neighbors for the better exchange rate. Using Marzipan for Tower or Hearts will decrease the quantity showing as saved on the quest objective until you have saved the full 100 and the objective updates as complete, then you can safely use the Marzipan without affecting the quest.
Part 7
Notice it says at "friends" market
Part 8
The text on this quest has an error. It says to craft 20 hearts but shows x30. We are unsure which # is correct but likely you will need to craft 30 hearts to meet the quest objective.