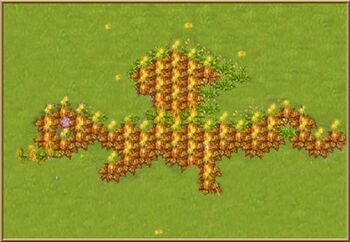 There are 4 Resources that grow in your Shmooville.
Rocks (random possible drops of clay, miner's helmets, jackhammer, and gemstones collectables)
Trees
Weeds
Mushrooms
These resources can be moved around as needed to use them as decoration or put them out of the way.
It's a good idea to keep at least a few of each on your land as it seems the respawn rate is increased if you do not clear cut.
Every 45mins, the resources will repopulate your land.
Sometimes a lot or maybe just a little but if you leave your game idle for that period of time it usually causes a larger amount of resources to show up.
If neighbors visit and chop these items down, you can click "decline" on their picture and they will leave without taking your resources. They still get the item but you will not lose the resource.